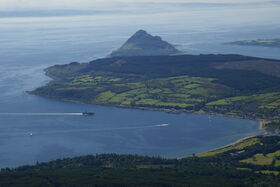 Southland Islands is a group of two large islands, Ginnebore Island and High Island, and a couple of smaller islets and cliffs off the coast of Southland, east New Shetland. The islands have few inhabitants and are famous for its many sheep and goats.
Ad blocker interference detected!
Wikia is a free-to-use site that makes money from advertising. We have a modified experience for viewers using ad blockers

Wikia is not accessible if you've made further modifications. Remove the custom ad blocker rule(s) and the page will load as expected.