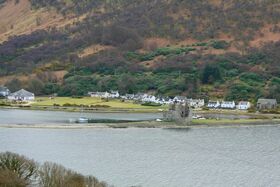 Creekford Anahuquant is a small village with about 150 inhabitants in the Cliffside area of High Island. The village is connected with Waterford by means of a narrow road that crosses the island. The village lies on the banks of a small inland lake called Lake Kyrie.
Just a mile south of the village lie two other lakes, Lake Creekford and Lake David, that are both used as sport fishing venues.
Ad blocker interference detected!
Wikia is a free-to-use site that makes money from advertising. We have a modified experience for viewers using ad blockers

Wikia is not accessible if you've made further modifications. Remove the custom ad blocker rule(s) and the page will load as expected.